Legacy Business School Campus in Trump Tower: It is not just an educational campus: it is studying at the most powerful building in the world while building a strong network. Some of the companies located in this building are Tommy Hilfiger, Rahr Enterprises, MarCraft Apperel Group, Bank of China Headquarters, Trump Organization Headquarters, Marc Fisher, T Capital Management, Star Branding and Sandbridge Capitar.
Legacy Business School is located on the 19th floor of the Trump Tower. All students will be provided with an access ID to be displayed at the entrance to the private section of the tower. The classes are intimate to ensure a direct relationship between students and professors and are located on two sides of the tower having two main views, one southwest on the famous 5th Avenue and one southeast toward Madison Avenue. Classes and common parts are divided by glass walls and furnished with luxury materials. The property has an indoor kitchen, and all the amenities needed to provide students with the serenity and the services they need for a comprehensive study experience.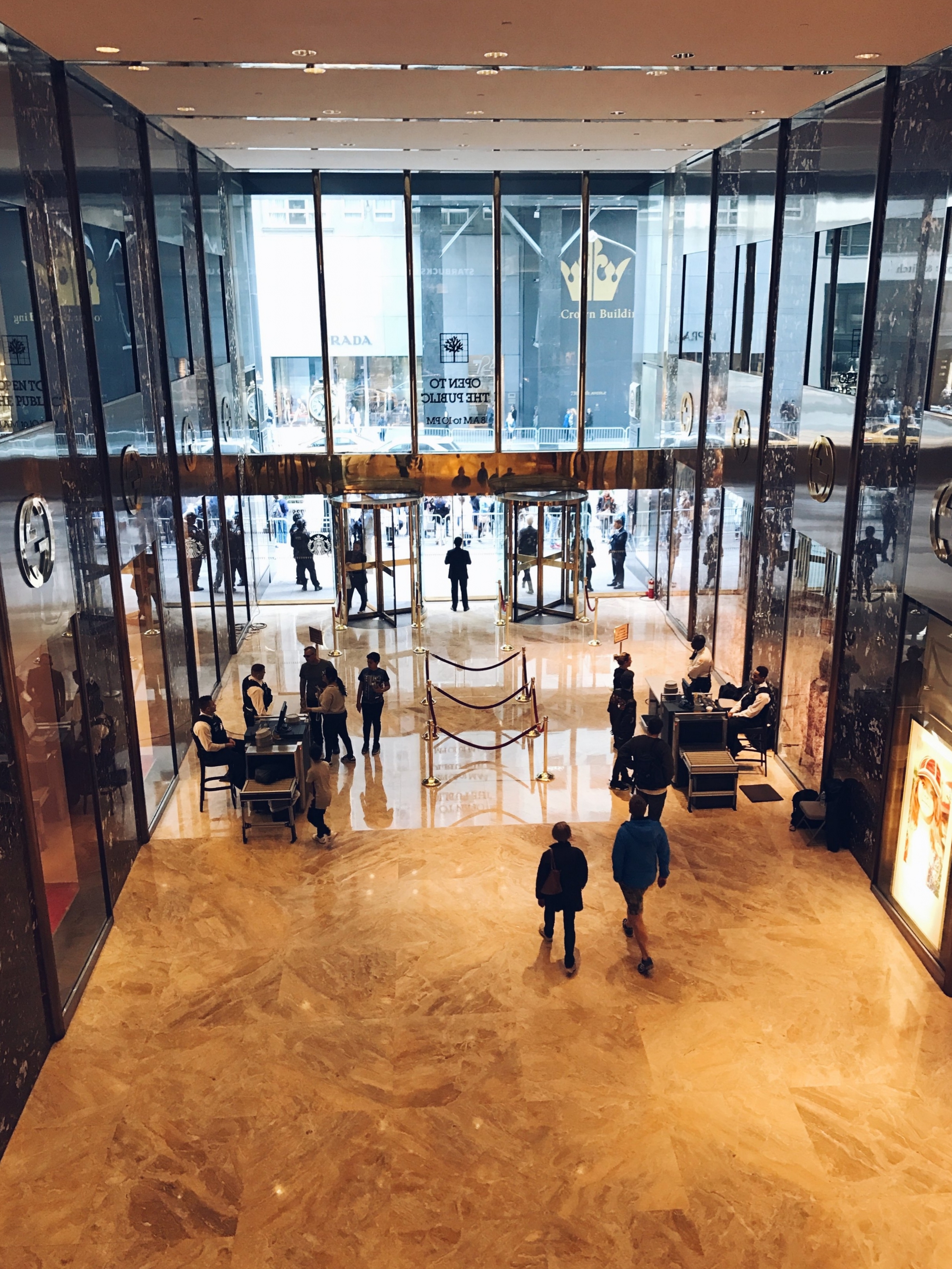 Trump Tower is located at the prestigious Fifth Avenue, between 56th and 57th streets in Midtown Manhattan, New York City. It is one of the tallest Buildings in New York. The Building's main entrance is on Fifth Avenue, with a side entrance on 56th street for private use.
The tower is well-serve by public transportation, being about 600 feet (180 M) from three New York City Subway Stations: Fifth Avenue/53rd Street, Fifth Avenue-59th Street, 57th Street-Sixth Avenue.
Trump Tower , is a true New York icon. The 68-story mixed-use building, designed by prominent architect Der Scutt, houses some of New York's finest residential, commercial and retail spaces. The Trump Tower residential and commercial spaces offer sweeping, panoramic views of Fifth Avenue, Madison Avenue and nearby Central Park.
Building include Gucci's flagship store at ground floor retail. A Tiffany & Co. Store is located next door in its own art deco building at 1 East 57th street. Such retailers as Bergdorf Goodman and Apple store are nearby, as are well-known restaurants. Central Park and the Plaza Hotel are two blocks away and the area is convenient to most public transportation.
Safety and security in the building arose after Donald Trump was declared 45th. President-elect of the United States NYPD have been improved to provide security to the tower
The Tower's also has availability to rent nice apartments and spacing to enjoy the great views.
Trump Tower is home to three distinct dining facilities: the world renowned Trump Grill, casual fare Trump Café, and elegant Trump Bar.
Trump Tower has become a world-class shopping destination for locals and tourists alike, as both Nike and Gucci have their flagship stores in the Tower, and the Ivanka Trump Fine Jewelry Boutique is located just inside on the ground floor. One of the most notable features of Trump Tower is the breath-taking, 60-foot waterfall embellishing the eastern wall of the building. The combination of the luxury condominiums, world-class restaurants and high-end stores have made Trump Tower a one-of-a-kind, unmatched destination.